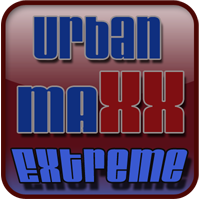 Maxx XP has released what is told to be the final push of UrbanMAXX Extreme. This version is labeled as 2.0 3D. Quoting the products website, it states "UrbanMAXX integrates into X-Planes 'Plausible' environment seamlessly but it also gives you the ability to dial down your rendering options for better performance."
A review by XSimreviews is available for you to read on their blog website.
UrbanMAXX Extreme 2 3D is priced at $7.95 and may be purchased at the Maxx XP webstore.

---