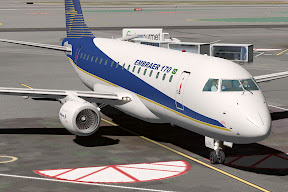 Super Critical Simulations Group has released their rendition of the EMB-170. This aircraft is primarily used in the airline industry as a regional jet, though has a great range to allow for longer flights.
The project is considered more of a "lite" product where much of the simulation is default X-Plane systems, but most of it has been modified as much as possible to match that of the real EMB-170.
You may find more information or purchase this product at the X-Plane.org Store.