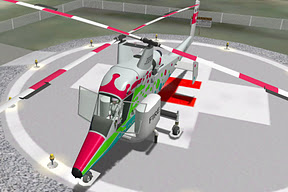 Shade Tree Micro Aviation (STMA) has released their latest project: the Kaman K-1200 K-MAX.
They state that the "K-MAX is a unique helicopter used for lifting operations. Thanks to its two rotors turning in opposite directions it is extremely stable in all conditions."
More information can be found by visiting their product page at the org store.