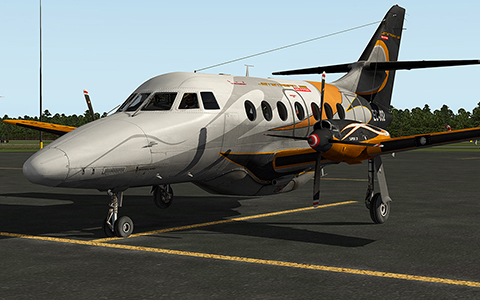 X-Aviation and JRollon Planes are pleased to announce the release of the BAe Jetstream 32! You may go to the product page to find screenshots on the product as well as to purchase it. There is an introductory price discount during initial release!
Highlighted Features:
- From the creator of the Take Command! CRJ-200!
- Custom simulated systems to mimic the real aircraft.
- Optional manual or automatic engine startup.
- Ground power unit start simulated with visible GPU.
- Sounds created based on real aircraft recordings!
- Failure system simulation. Emergency hand pump hydraulics simulated as well as dump mode.
- Ability to control in-cabin air temperature and see real effects based on selection.
- Awesome atmospheric effects, including ice buildup, fog, function wipers clearing water, and more!
- Simulated pressurization system.
- Detailed HD modeling and texturing...it's simply stunning in sim!
- Reflective glass on instruments in the cockpit.
- Immersive lighting effects with different controls for illumination.
- Fully detailed 3D cockpit complete with tons of animations. More than 90% of the instruments are simulated, including more advanced radios!
- More liveries to come for FREE!