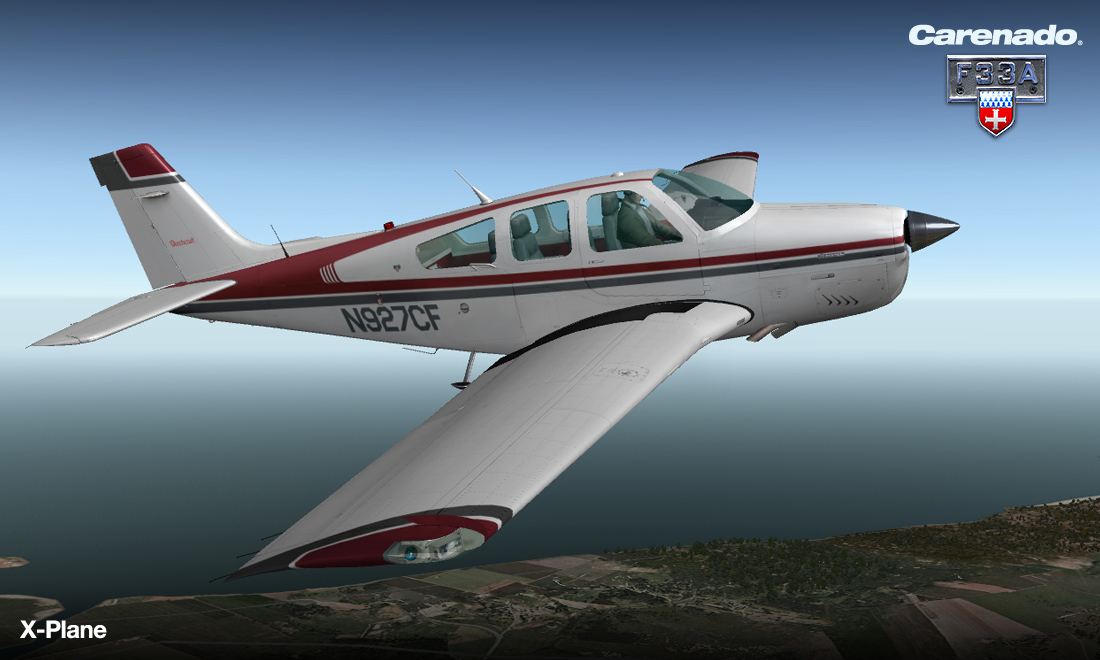 Carenado, creator of high quality general aviation aircraft, has announced their next project for X-Plane will be the Bonanza F33A.
Carenado entered the X-Plane market more recently and has made great headway over the past year on bringing their Flight Simulator lineup over to X-Plane. You can view their current X-Plane lineup by going to their online store located here.
Screenshots of Carenado's F33A project can be seen by going to their incoming products page.