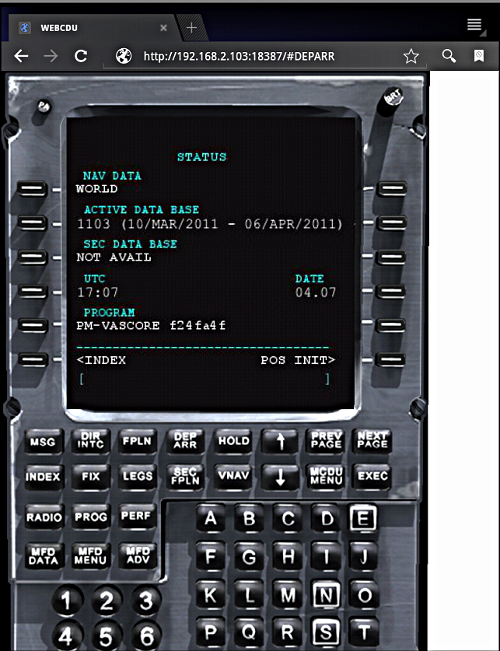 Philipp Münzel, a member of the Take Command! CRJ-200 development team, has announced a Remote CDU project for the CRJ-200.
The Remote CDU is a web based HTML5 application that will allow you to run your CRJ-200 CDU on an external monitor, iPad, iPod, iPhone, Android phone, or pretty much any tablet out there as a display for your CDU. With the touch of your fingers you can program your routes for the CRJ with little effort!
Philipp will be showcasing the new project at FS Weekend, and the project will be provided to customers as a free upgrade to the Take Command! CRJ-200!
Screenshots and more information can be found by clicking here.