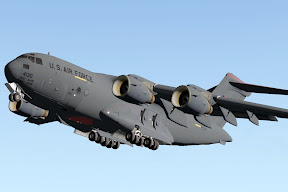 Virtavia, mostly know for their work in the Microsoft Flight Sim world, has released their C-17 Globemaster for X-Plane! The aircraft comes with versions suited for X-Plane 9 and 10, and will mark Virtavia's first product for X-Plane.
The aircraft features include:
High resolution glass EFIS panels, with double FSX resolution, 6 screens to choose from.




High quality animated, folding HUD with 3 de-clutter modes.




Unique custom animated 3D menu for easy access to door animations, Fuel load, Payload




Functional FMS computer - Plugin enhanced systems for greater system functionality.




Mission computers



More information and features may be found at the X-Plane.org Store.