About This File
This is a 3D model of the Challenger 650 for use when flying in online networks like VATSIM.  This will be visible for multiplayer traffic flying type code CL60.
Downloading and Installation Instructions:
Download and then extract the CL60 folder into your pilot client CSL folder (X-Plane 11/Resources/plugins/xPilot/Resources/CSL/Bluebell/ for default installs) to see this model.  This model includes lights (Nav, Beacon, Landing), retractable gear, and rotating engines.  There are also animated Flaps, Spoilers, Speedbrakes, and Taxi Lights, but there appears to be some dataref issues (these don't appear to animate in the sim).  Hopefully we can have HotStart resolve with future updates!  I do hope that we see a proper CSL done by Hot Start and the goal wasn't to replace that, but in the meantime I hope the community can enjoy this work!
This model uses some parts from the XCSL C750, which were shared with permission.  Please do not resell this work.
Thank you!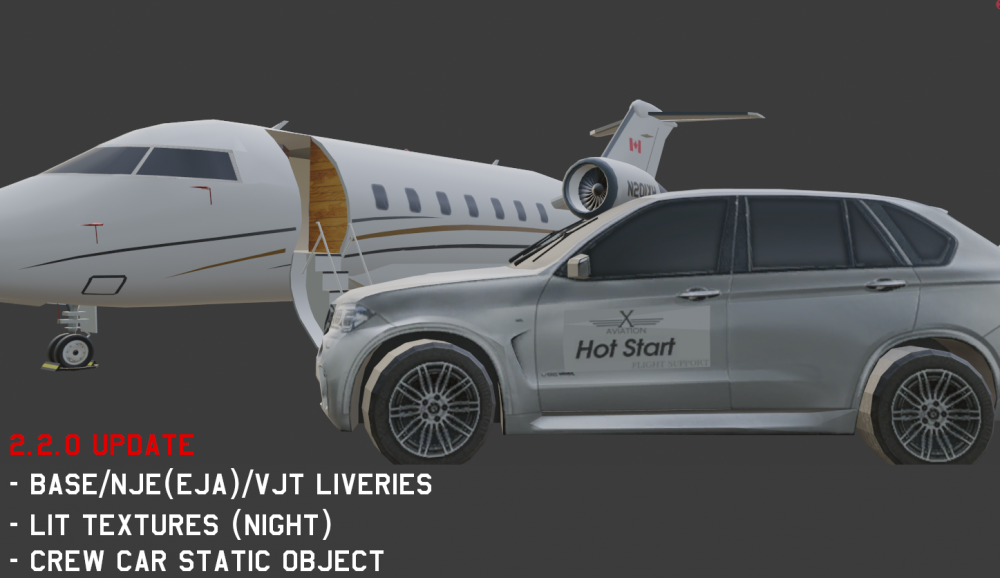 Edited by flanisher
---
What's New in Version
2.2.1
See changelog
Released
There were some clerical issues with the CSL text file that were causing issues and some errors in the log file.  These are resolved!  No substantive changes.