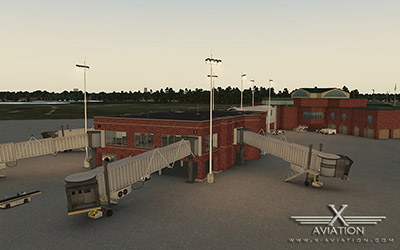 X-Aviation is pleased to announce an upcoming scenery release for Wilmington, NC International Airport developed by a newly formed and very talented design company by the name of Drawbridge Designs!
Drawbridge Designs specializes in scenery design for X-Plane 10, bringing along many years of X-Plane knowledge and 3D modeling experience. Utilizing the latest in technology, Drawbridge excels in producing the best scenery for X-Plane without any doubt!
An official announcement for Drawbridge Designs' Wilmington International Airport, as well as preview shots from within X-Plane may be seen by clicking here.