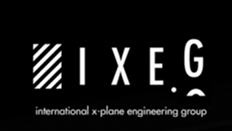 IXEG has just released a new preview video showing you just how in-depth the systems simulation is on the Boeing 737 Classic project the team is working on for X-Plane.
This product is shaping up to be the most advanced ever seen in any simulator, and we're excited to know such talented individuals are sharing their hard work with X-Plane as their platform of choice!
You can see the preview video in their topic located at the forums by clicking here.