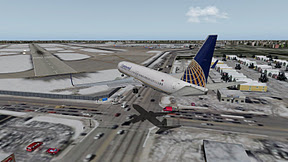 Butnaru, the developer behind a series of sceneries that have been released over the last few months, has released a new scenery package for the Chicago Midway International Airport.
This scenery features animated personnel, trucks, and an accurate representation of the airport.
You can find more information and view additional images of this scenery by viewing the product page on X-Plane.org.