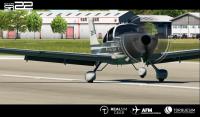 TorqueSim has posted the fourth update for their upcoming SR22 aircraft.
In this update Coop covers how the SR22 will include a fully custom engine model, and why it's important to do so rather than using X-Plane's standard model.
Check out the full update and screenshot previews by going to the forum thread located here!