About This File
Based on my static European vehicles I made a library.
Advantage for scenery developers: they can use the vehicles for filling parking sites on airports (or where ever they want), without wasting some megabytes for every scenery.

Advantage for users: they have to install the library only once, and don't get their disk space filled up with vehicles in every scenery.

Installation: place the library in your Custom Scenery folder.
Important for scenery developers: if you want to use this static library, be sure to use the "european_vehicles_static" entry as seen below. Otherwise you may get cars from the Vehicle Library Extension, which contains cars casting lights (what isn't very realistic on parking sites
).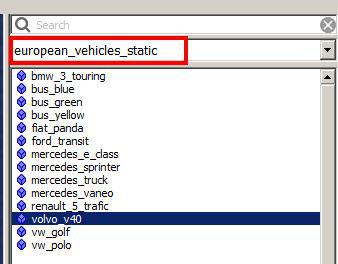 ---
What's New in Version
1.01
Released
Removed the floodligts and backlights which were casting light.