About This File
ATTENTION: Only for LES Saab 340!
It makes it easy for you to follow takeoff and landing speeds.
Takeoff speed (approximately) :  105 knts (green)
Landing speed (approximately) : 115 knts (red)
1. Download and extract file
2. Insert folder "Cockpit.png" and "Cockpit_LIT.png" in Aircraft/X-Aviation/Saab 340A/.............. Variant/liveries/.........../objects
Apply this process to all variants and liveries.
4. Enjoy!
P.S: An explanation came from LES: CTOT is not based on 64% torque, it is based on 64˚ Power Lever position.
So I re-edited the file and unchecked the Torque indicator showing 64%. I arranged the picture again according to what is written here. However, they need to fix the error in the Flight Tutorial.pdf file (p.11) found in the aircraft manuals.
I reuploaded the corrected image file. Sorry.
LES SAAB 340A: https://www.x-aviation.com/catalog/product_info.php/take-command-saab-340a-p-100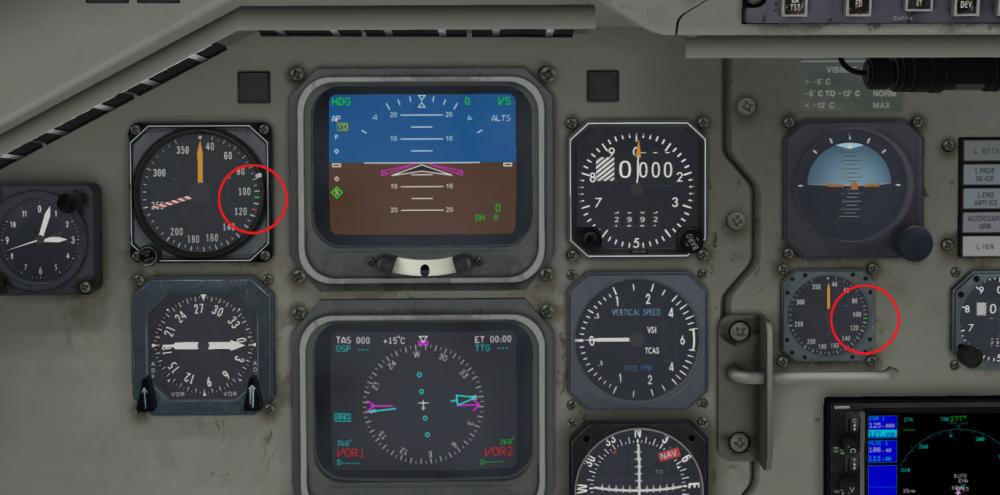 Edited by aeysim
Bug fix