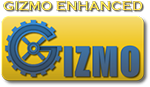 UPDATE: April 22nd a new beta release has been provided for download!
X-Plugins and X-Aviation are pleased to announce the release of a public beta copy of Gizmo for X-Plane 10.2+ 64-Bit!
This moves many products that utilize Gizmo towards full 64-Bit compatibility, and we encourage users to assist us in this public beta. More info on the beta, as well as downloads, are accessible in the Gizmo forums here at X-Pilot.
Additionally, incase you missed it in the past, Gizmo and SASL products have now been fully compatible since November. More on that can be found here.
Thanks to all those who choose to assist us and participate!