About This File
This is a 3D model of the Mooney Ovation or Acclaim for use when flying in online networks like VATSIM.  This will be visible for multiplayer traffic flying type code M20P or M20T.
Downloading and Installation Instructions:
Download and then extract the M20P folder into your pilot client CSL folder (X-Plane 11/Resources/plugins/xPilot/Resources/CSL/Bluebell/ for default installs) to see this model.  This model includes animated lights (Nav, Beacon, Landing, Taxi), retractable gear, rotating prop, and flaps.  There are animated speedbrakes however there appears to be a dataref issue (these don't appear to animate in the sim).  I hope with the XP12 Mooney release we can have that fixed!
Please do not resell this work.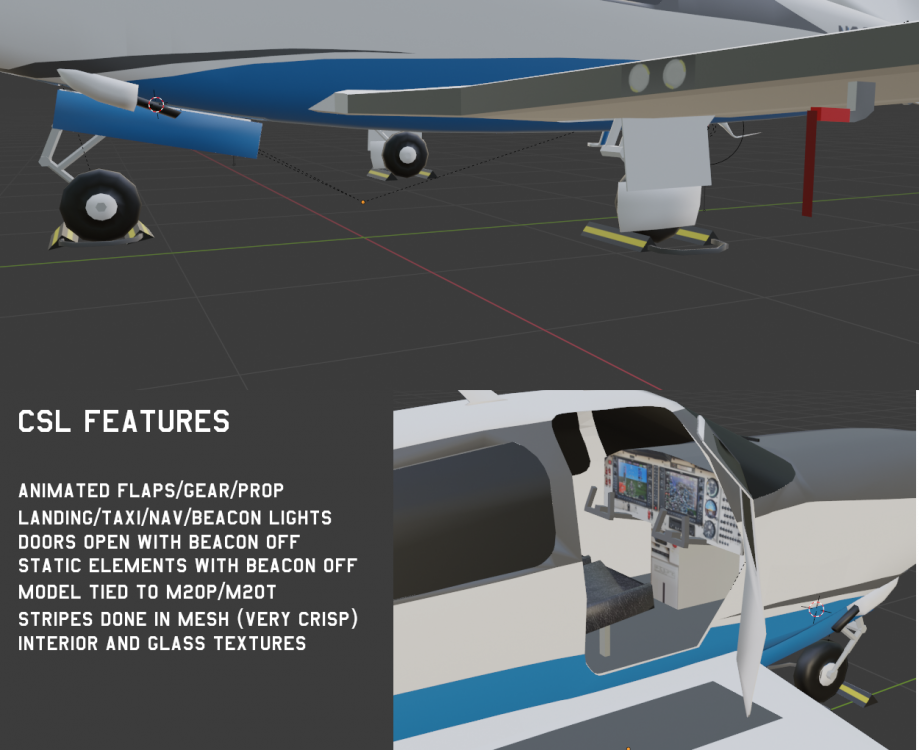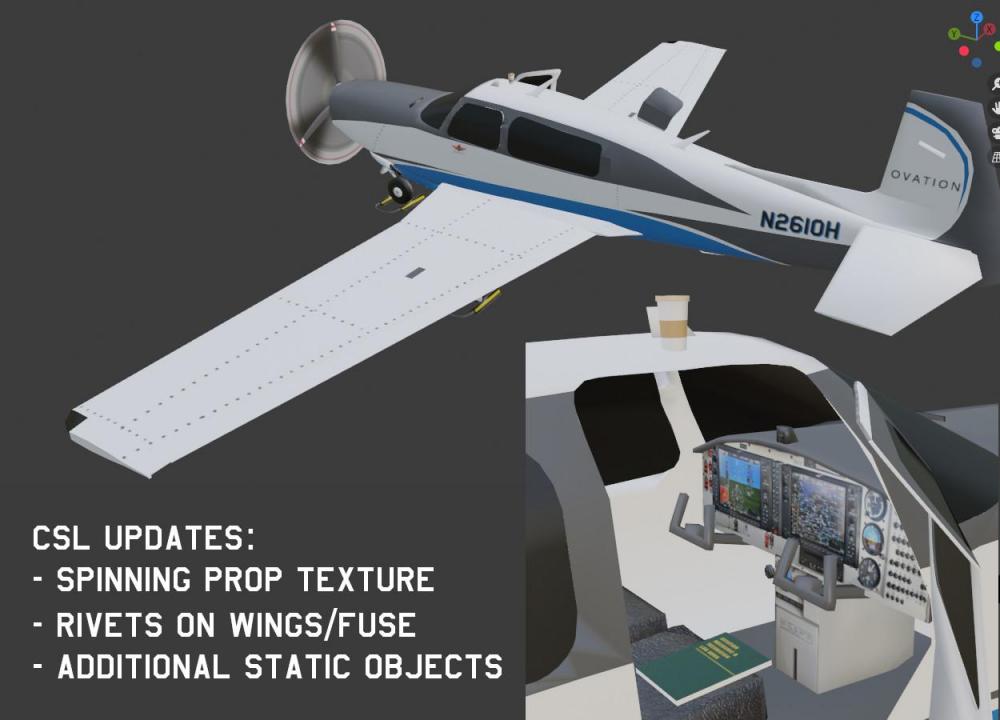 Edited by flanisher
---
What's New in Version
1.0.1
See changelog
Released
Added spinning prop circle, added rivets to wings and fuselage, added some static objects (maintenance log, coffee), added night glow textures (LIT layer).