About This File

Finnair: announcement V1.0.0
Instructions:
1.Unzip the .7z / .zip file  
2. Remove the (1),(2),(1A),(B)... from the filename.  
3. Go to the X-plane root  
4. Replace the audio files in the Costumer Avionics folder: (/Xplane/airplanes/(name of ff350 folder)/sounds/PA)
Note:
These files are tested on the FF A350 airbus aircraft.
i can not confirm if the sound package also can be used for other aircraft.
I hope i could help you for a wonderful flying experience with Finnair on Xplane!
Downloads:
Quote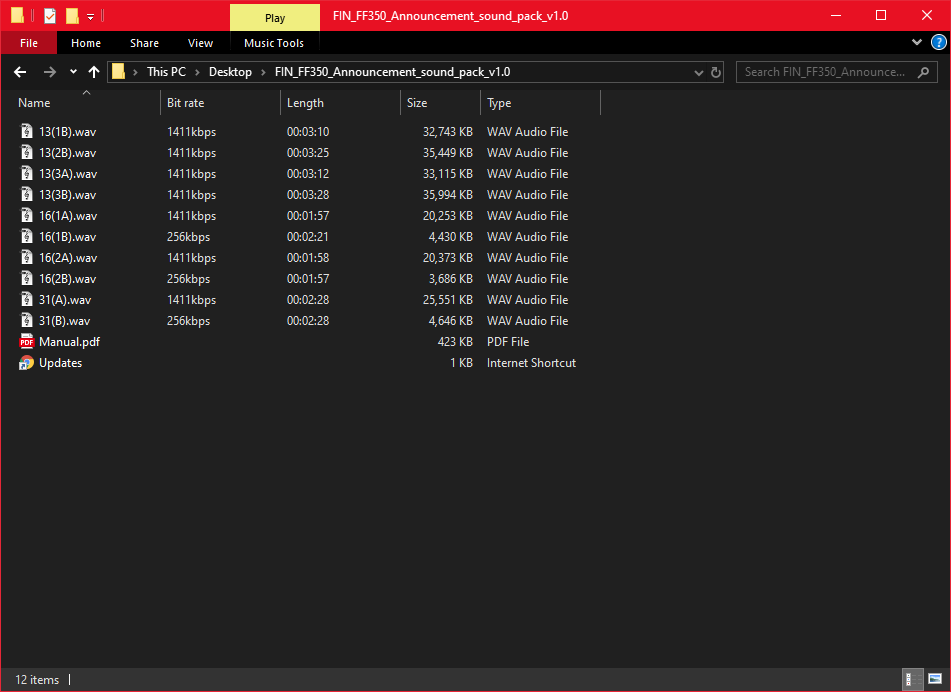 - Please share ur experience. I would love to improve! -